Raw Vegan Creamy Chipotle Dressing
Oct 29, 2022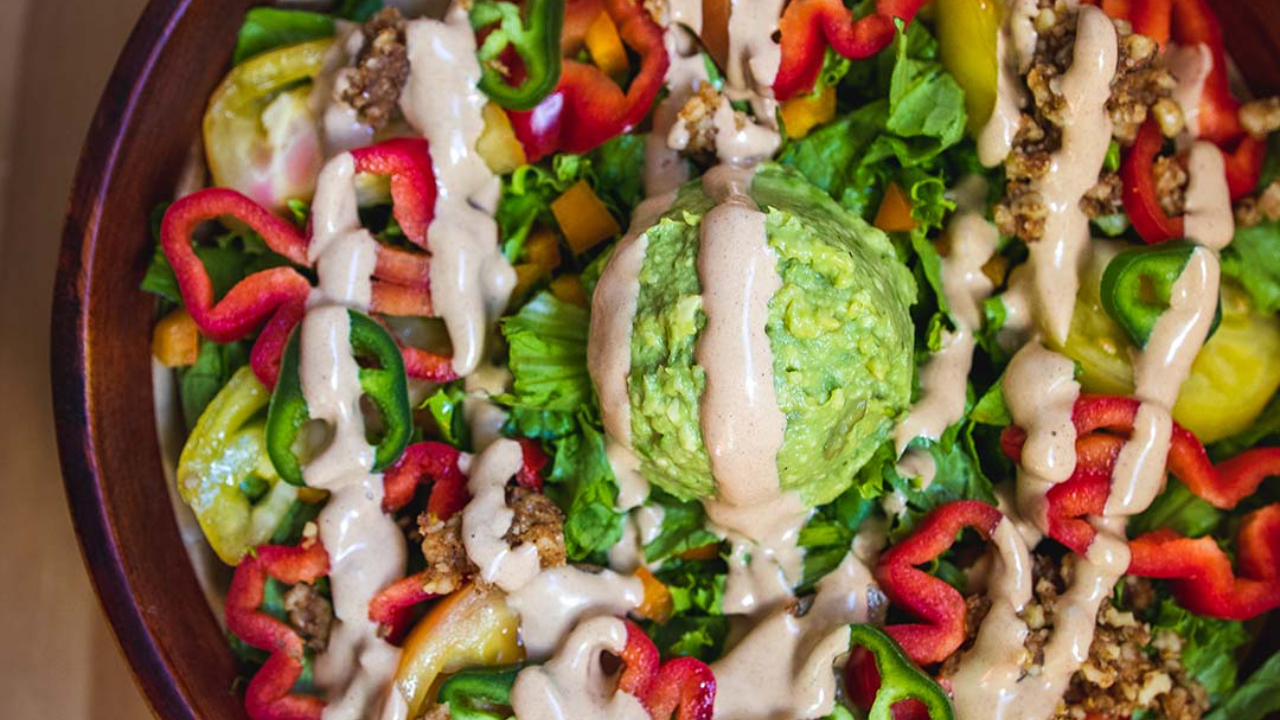 Along with the seasons and cycles of life and weather and activities I am finding my flow - after some deep summer detoxin' - in that sweet slow colder season of the grounding living foods. I think I found a handy dandy tool in supporting that whole sinking into the couch with a blanket before epic winter hibernation type feelin':
Raw Vegan Creamy Chipotle Dressing (in a high speed blender)
•1 - 1.5 cups of soaked cashews (depending on your thickness preference)
•Water to fill to blade level
•3 large gooey dates
•2 tablespoons of nutritional yeast
•1.5 tablespoons raw apple cider vinegar
•Big pinch of sea salt
•Blend on high until creamy
Then add:
•Half a lime - squeezed
•Tablespoon of chipotle powder
•Teaspoon of onion powder
•Fresh ground pepper
•Dash of chili powder
•Fresh ground pepper
•Large clove of garlic
•Small thumb of jalapeño
•Blend again until smooth
Add this creamy tangy special sweet sauce to a big beautiful salad with guac, peppers, tomatoes and taco walnut meat, or use it as a friendly little dip for raw crackers and veggies or in a raw wrap. Perfect fancy topper for a raw vegan nacho plate. If you're a cooked foodie this would be amazing with some steamed or baked veggies. It is super versatile and I will be jamming on this one in every possible which way.